Law Centres: help at the heart of a community
Law Centres are legal practices that are charities. They believe that everyone should have access to justice, so they target their services at the most disadvantaged people in their communities.
Law Centres specialise in social welfare law: they help people save their homes, keep their jobs and care for their families. They stand up for their clients' legal rights so they can resolve their problems and get on with their lives.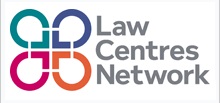 The services of a Law Centre are normally free to eligible clients living in its area. Most Law Centres provide services covered by legal aid. They will normally also have drop-in advice surgeries, operated by solicitors volunteering on a pro bono basis. In some Law Centres other services may be available as well, for a reduced fee.
You may well have a Law Centre near you. It will be managed by local people and be connected to other local help and support organisations. You can search for your nearest Law Centre – on a map, by place name or by postcode.